Hamlin offers a unique point of connection to the Central Florida area. Resulting from its unique accessibility to all of Central Florida, Hamlin is a prime location for medical practices and groups who want to positively impact the well-being of the Orlando community.
Securing a spot at Hamlin provides your practice the opportunity to provided care to over 500,000 residents within a 20 minute drive, including the growing number of multi-generational families in the immediate area.
Anchored by an Orlando Health Hospital campus, the Hamlin wellness community offers the opportunity to be part of a curated mix of best-in-class brands and provideers.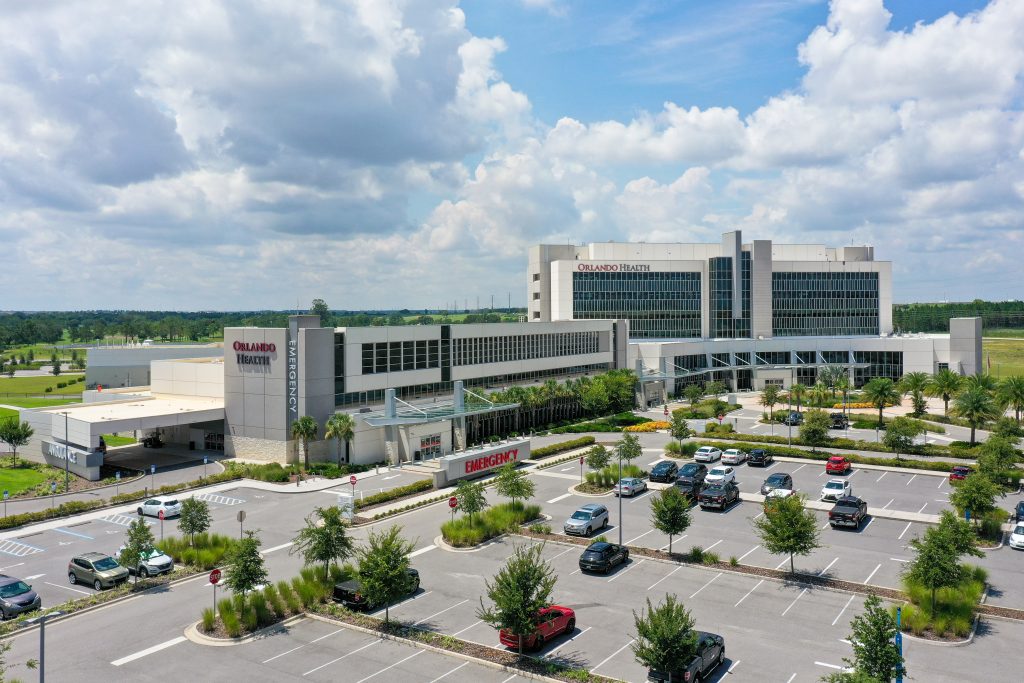 As Hamlin grows, the opportunity to own where you practice becomes more and more limited daily, so don't delay!
DISCOVER HAMLIN'S GROWING
WELLNESS LANDSCAPES
Custom design your space to create an unparalleled patient experience. Check out a few of the healthcare providers currently serving the Hamlin community.

Orlando Health is known for excellence in healthcare thanks to its award-winning hospitals, clinics, and over 2,000 physicians located throughout Central Florida. Their private, not-for-profit network of community and specialty hospitals serves not only Central Florida residents but the entire state. With nearly 22,000 employees, Orlando Health is Central Florida's fourth largest employer. Its location in the Hamlin community means more job opportunities become available and families feel safer knowing stellar healthcare is right around the corner.

Vita Lounge is a premier nutrient therapy wellness clinic that believes that healing can start most efficiently through IVs. Vita Lounge offers 25 uniquely customized IV infusions that deliver a wide range of nutritional benefits and healing services. From general wellness to detox drips, Vita Lounge offers the Hamlin community high-quality treatment options for their health needs.
Our tenants have quickly become staples in the community. From an anchor like Publix to one of Central Florida's most unique culinary finds, our tenants reap the benefits of our thriving community.

"We chose Hamlin for the potential for being an early mover. Our company brings a quality yet unique dining experience and 40 full-time jobs to this area. Our partnership with Boyd Development is what we like most about Hamlin. We're family owned and operated and are a VERY proud part of the community!"

"The Winter Garden Market is underserved with options outside of Disney. We've already gotten so much great feedback from guests, that they're happy to have something to do entertainment-wise that is not related to any of the parks... I think that's really (Hamlin's) Mission, to create a great place for locals that is in a market traditionally underserved."

"The thing we like most about Hamlin is the attention to detail. This development, above any other developments that we do business in, cares tremendously about the details in everything from the quality of construction and common area maintenance to the attention given when selecting potential tenants, evident by the unique and successful brand collection in the Town Center."

"As a tenant of Hamlin, I truly feel listened to and taken care of. We are not just another business to fill the space. I also love that my business is in the heart of Horizon West, surrounded by so many growing communities filled with families eager for a place to go for a special treat."

"Hamlin is one of the fastest growing areas in Central FL. In addition, it has a great community feel with a wonderful array of outdoor activities. We love the great sense of community in Hamlin!"

"The experience working with Boyd Development has been great, especially through this past year and them connecting the business owners with each other and the community with events. Also the collaboration on our biergarten for live music, an area for kids to run around, and really creating a gathering place for the community has been wonderful."

"We knew we wanted to make it to the Orlando market, and for us with our brand, we want to be associated with innovative new things going on. When we saw the vision for what Hamlin was going to become it was exciting for us to come into that market. I think right off the bat we (us and the developers) took an interest in what each other was doing, and we were able to get a really phenomenal site on the property."