Join us in welcoming Pinspiration to the neighborhood! Drop by and tour their gorgeous and inspiring new space during their soft opening, say hi to the owner and Orlando local Austin Patterson, and be sure to check out the Splatter Room. It's likely the only time you'll ever see it that clean!
Pinspiration features various DIY craft projects (all materials included!) It's perfect for birthday parties, family activities, paint and sip, community and corporate events, or a unique artsy date night experience that includes private access to Pinspiration's "Splatter Room," used exclusively for splatter painting. This method involves flinging, throwing, and dripping acrylic paint onto the canvas.
Guests can create their own idea on the spot or choose from an array of ever-changing monthly project menus based on the most popular "pinned" social media projects and current craft trends. What's more, Pinspiration has its own wine/beer bar to help you channel the muse.
Pinspiration South Orlando is located in the endcap next to Woof Gang Bakery in the Publix plaza at 14416 Shoreside Way, #100, Winter Garden, FL 34787.
Check out their website and get your party hats on and start planning!
pinspiration.com
407-500-7467
[email protected]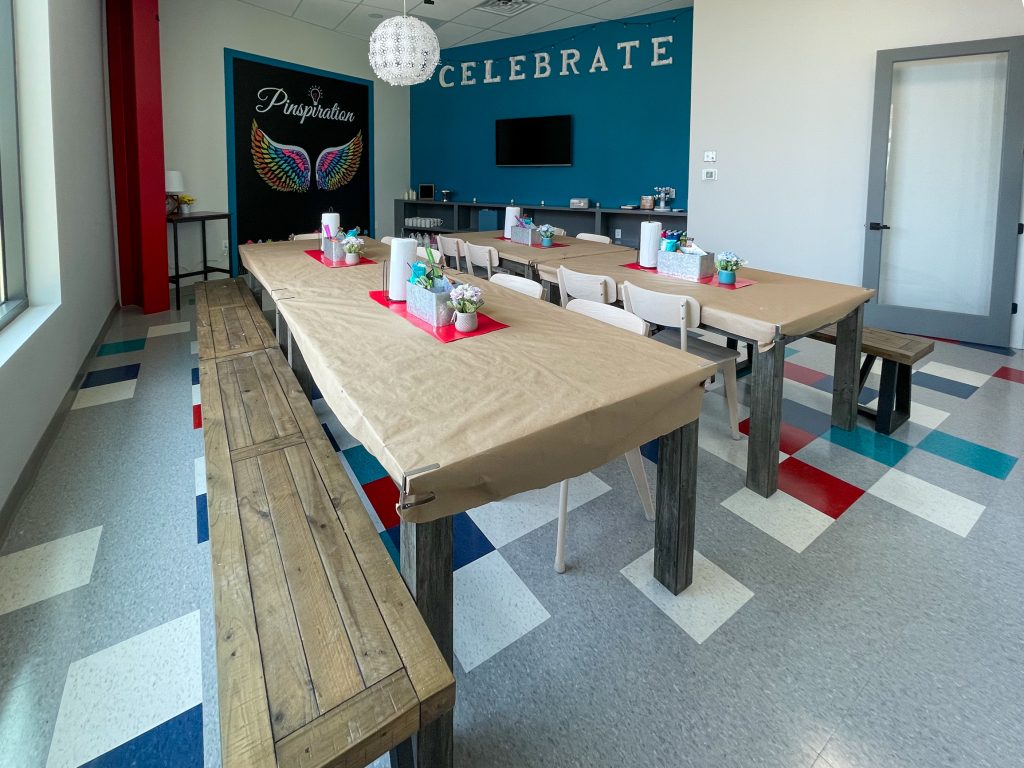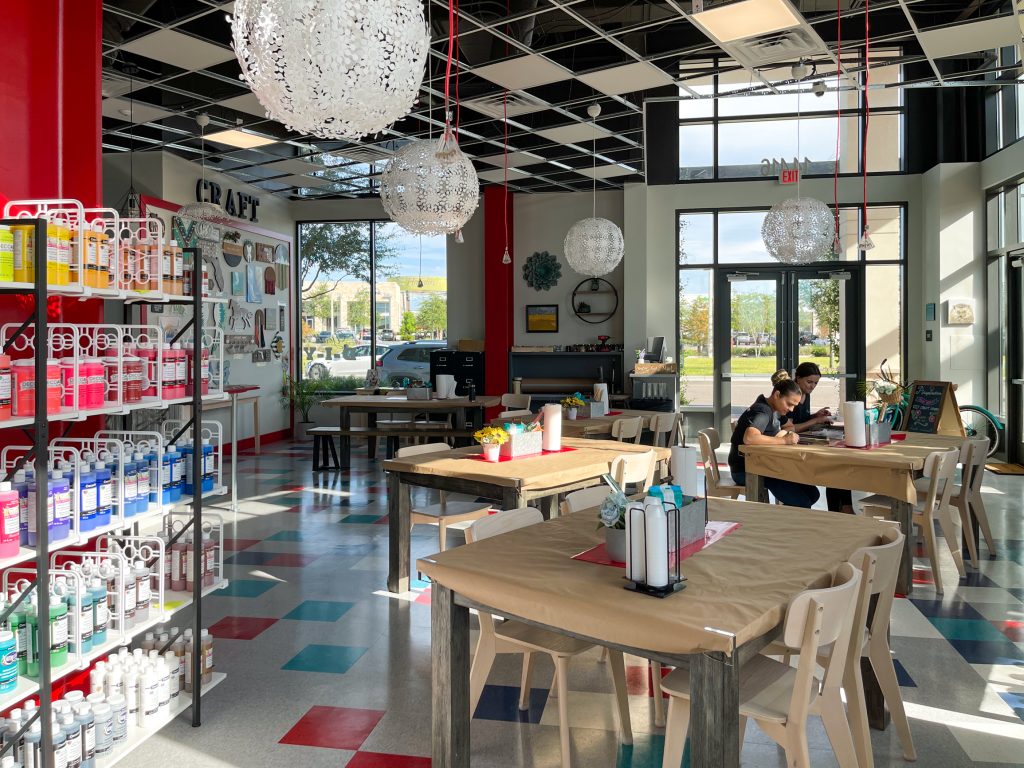 🍊🍊🍊🍊🍊🍊🍊🍊🍊🍊🍊🍊🍊🍊
Austin is a Jacksonville native and served in the United States Marine Corps for five years. He enjoys building costume props, woodwork, sewing, and general crafting during his free time. So when Austin's dad came across the Pinspiration brand, he knew it was something his son would love.
Despite opening Orlando's first Pinspiration during the pandemic in August 2020, it was a huge success, and Austin soon started receiving requests from customers to bring Pinspiration to West Orange County. After visiting Hamlin, he fell in love with the area. The growing population and development offered just the opportunity he was looking for to open his second Orlando location.